Keep The Faith Checks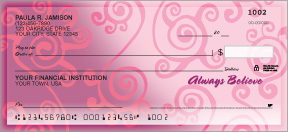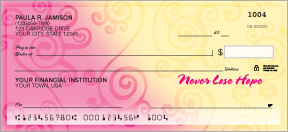 Keep the Faith Checks feature inspiring verbiage including:

"Keep the Faith"
"Always Believe"
"Never Lose Hope"
"Raise Your Spirit"

Spread the word and Keep the Faith!

Singles - 5 pads/125 checks per box.
Duplicates - 5 pads/100 checks per box.

GREAT VALUE! Buy checks, labels and a checkbook organizer and SAVE 10%*


*Discount is applied to product price only. Does not apply to tax, shipping or handling.
Also Recommended: